WOW!
two blog posts - two days in a row! isn't it lovely? (selfpraise)
it's because in this holly Ramadhan month, i got chance to come home on time, and do lots of other non working related things! :)
okay, so now won't blabber about review, just wanted to share moment of truth a.k.a my wishlist!
Real Techniques Travel Essential
Aren't you tired hearing me blabber about this? This is a proof of random impulsiveness that become obsession. Because ... the review are GOOD going BEST, they have BRUSH CASE (STANDING PANORAMIC BRUSH CASE), and they ARE SOFT AND TEMPTING AND SCREAMING TO BE BOUGHT (this is just reason)!
Here's the look :
Real Techniques Travel Essential
LOVELY! the reviews said the brush is soft, no shed, great handle, and gorgeous!
It consists of foundation brush (classic shape like painter), multi task brush (for powder,blush), and multi tasker for e/shadow!
What's not to love? yet in my favorite online shop right now it's ready stock! Isn't it a sign? Isn't it?
I am just going to buy it, especially because they have travel case and i literally love to "travel" with my brush :)
Just for information, Real Techniques is tools created by beauty guru, Sam Chapman & Pixiwoo. Here's the link to the web
Real Techniques Brush
, do check their web for amazing tools in superb price :)
The Balm Sexy Mama Anti Shine Transluscent Powder or E.L.F Transluscent Mattifying Powder
Yes, i do need another kind of pressed powder, but .. right now i'm in the intersection which is:
Should i buy the two way cake pressed powder or just transluscent mattifying powder?
Because, imo if i buy the 2waycake, i think it will be very cakey in this humid Jakarta, yet if i buy only transluscent powder, will it ever cover my imperfection? This is such a hard time for me and i need someone to lean on (too much expression)
So, i decided to give this a try, because i think, i can buy two way cake in moments later in drugstore brand.
It's two choices between Thebalm or ELF, it's like you want to eat beef or fish? (because the price difference).. but i do consider Sexy Mama simply because it collects good review more than ELF.
Here's the look of both product :
TheBalm Sexy Mama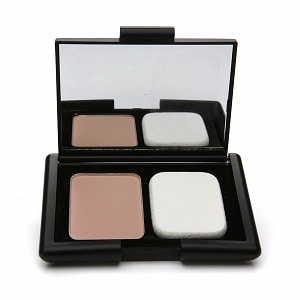 ELF Transluscent Mattifying Powder


So yes this isn't high quality blog post but just another rambling around two products, if compared to world's problem. I will review them soon i got them :)
Today, i feel so dissapointed simply because i've been longing to eat martabak coklat kacang keju and then when i ate them, it tasted awful and not the same as they used to be :( that is sad, especially if you already fasting one day, and really need to be pleased with good food.
And, some kinds of thoughts entered my mind without permission (oh please) : is there any workplace situation, where boss and staff are trully getting along? without competition, cruel intention or even backstabbing? being honest to each others words' and thoughts? accepting each others without any hidden agenda? Wondering how peace that would be. And i bet there won't be the so called "high turnover" :) Just my imagination!
I am so longing for Sunday, because it is the first time i will watch football match live in a stadion! It's ARSENAL FC versus National Team (it's my bf's will, i am just a follower, and a ticket orderer)
Good night, good people! thanks for reading this post and have a nice dream :)
See you!